Trip Diary
Day 10: Napa
After a quick coffee we packed up and headed out of Yosemite headed for the Napa Valley. Before we left we had an offer to stop in and meet another FFR owner at his company in Napa. We met Brian at his business http://www.winecountrykitchens.com. He gave us a tour of the factory where he makes the most amazing sauces and very kindly gave us all a very well stocked 'goodie bag' to take away with us.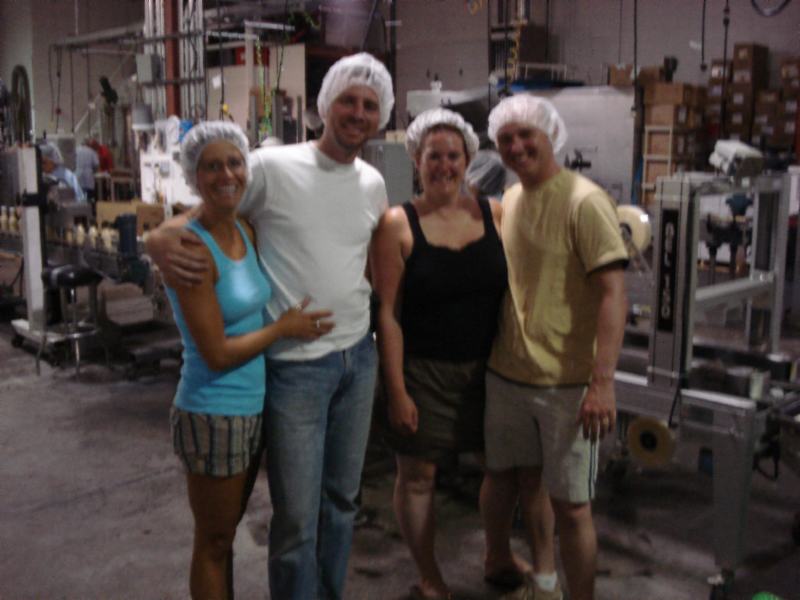 After loading the Explorer with both boxes of goodies we headed off to the hotel so that we could check in and head off for some wine tasting. The main difference between wine tasting in the Napa Valley and Australia or the Oakanagan Valley is that they charge for tasking - some times as much as $50 per person! We ended up visiting a few before we settled on Black Stallion winery for some tasking (not to mention some good photo opportunities!).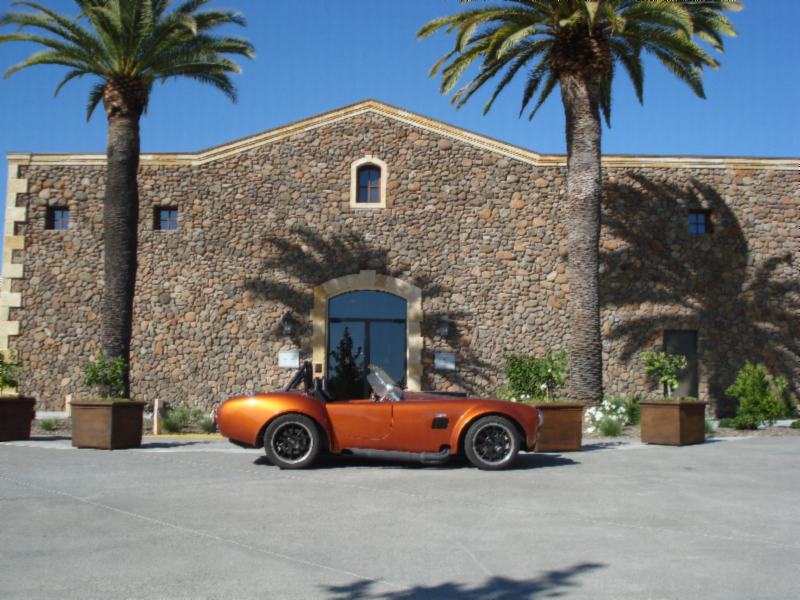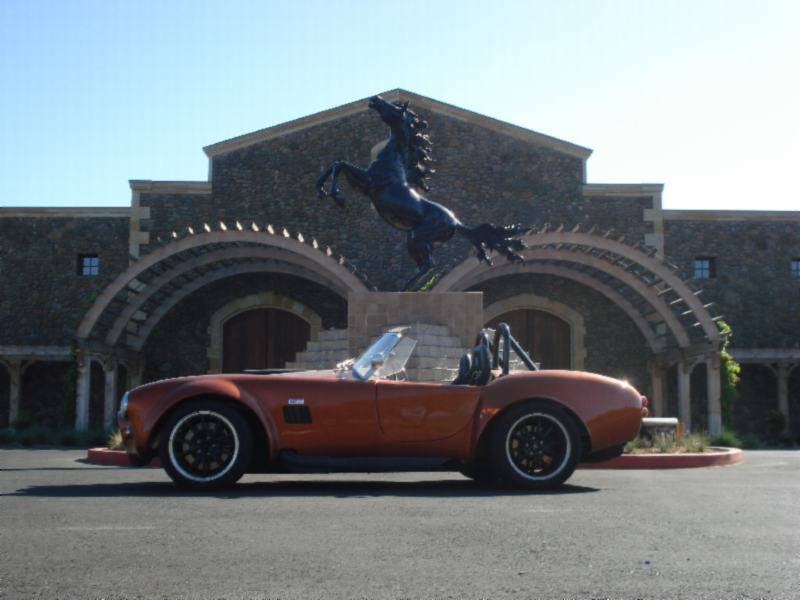 We had also arranged to meet another couple who built a Cobra for dinner that night, and spent a very pleasant evening with Dale & Deb who turned up to the restaurant in their very nice MkII Cobra.
Day 11: San Francisco
On the way from Napa to San Francisco is Oakland, which is where both Travis and Myself obtained out donor pallets. It was also the place where Travis was going to swap his broken engine for a replacement engine. As we were staying for 2 nights in a hotel in downtown San Francisco we decided to drop off the trailer and engine at Oakland and pick it up on our way back north a few days later.

It must be said that the area of Oakland where the auto wreckers are located is not the most sulubrius area of California and this is borne out by the car we saw parked on the road...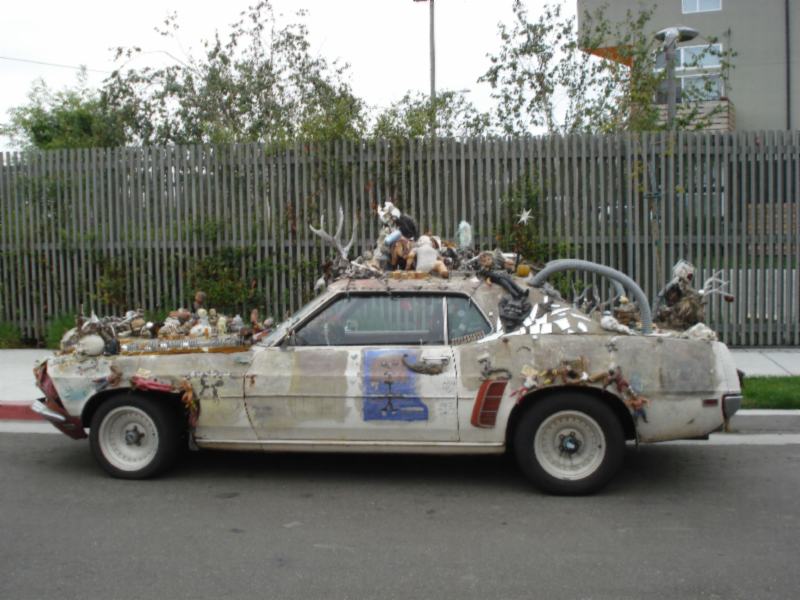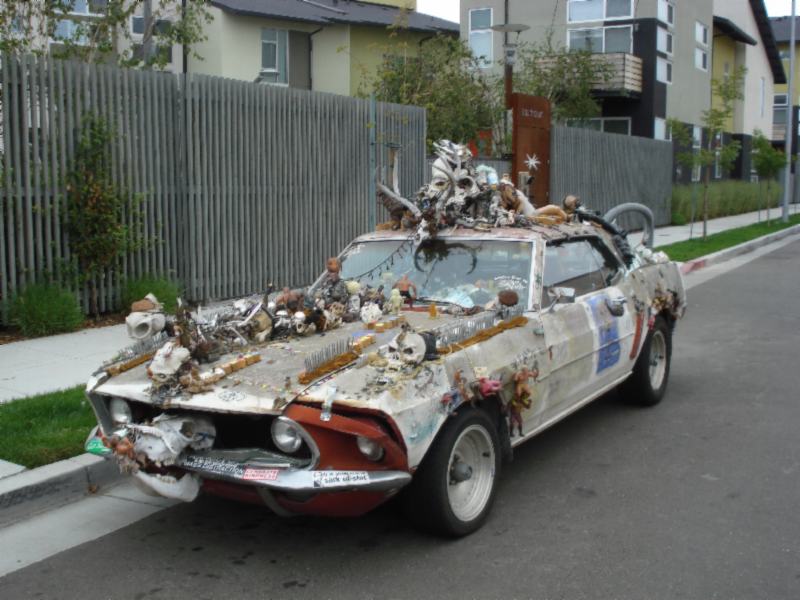 We then left the trailer behind and headed into downtown San Francisco to find the hotel. Luckily the 'Parc 55' was easy to spot.. We then managed to convince the valet to let us park outside the front of the hotel for the two days where they could keep an eye on it.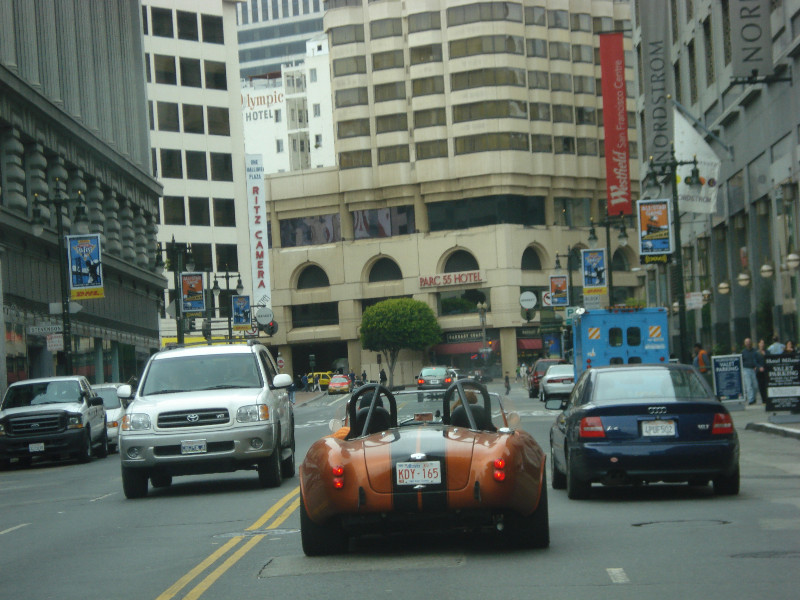 Once we were all checked in we headed out to pick up a tram down to Fishermans Wharf and grab a few beers..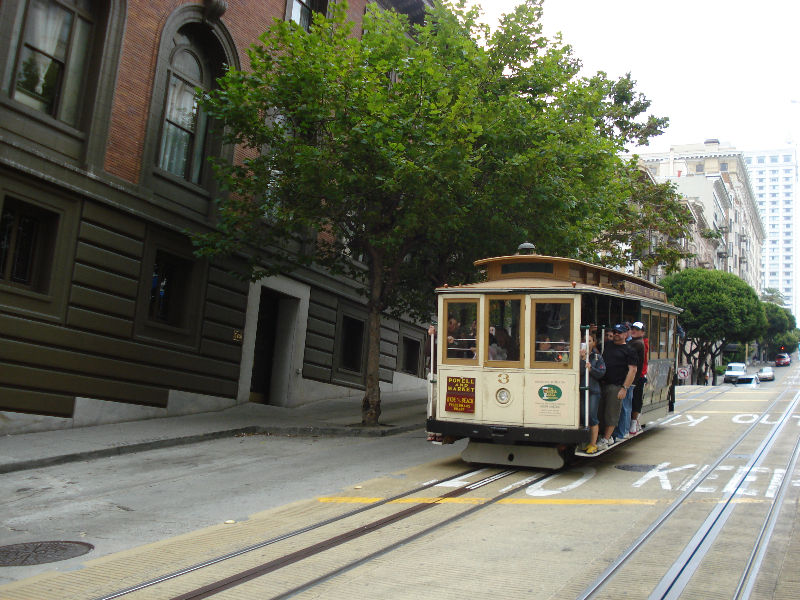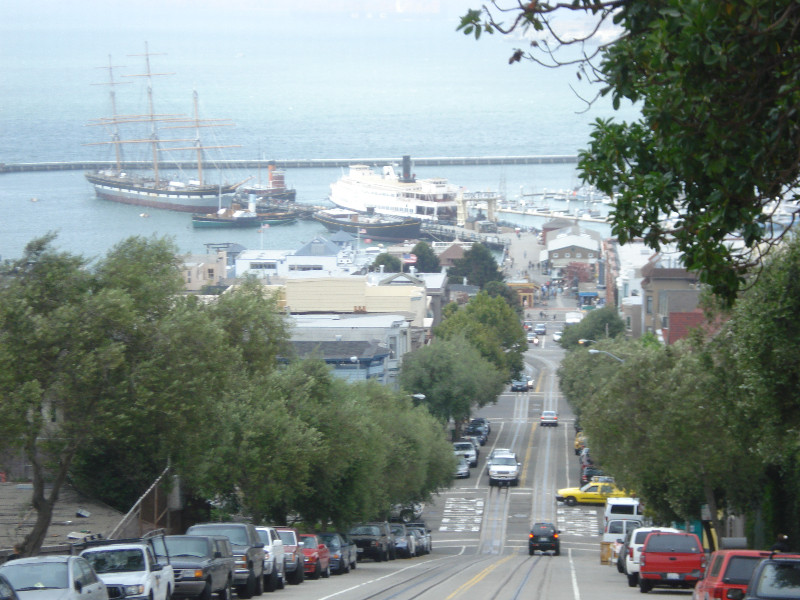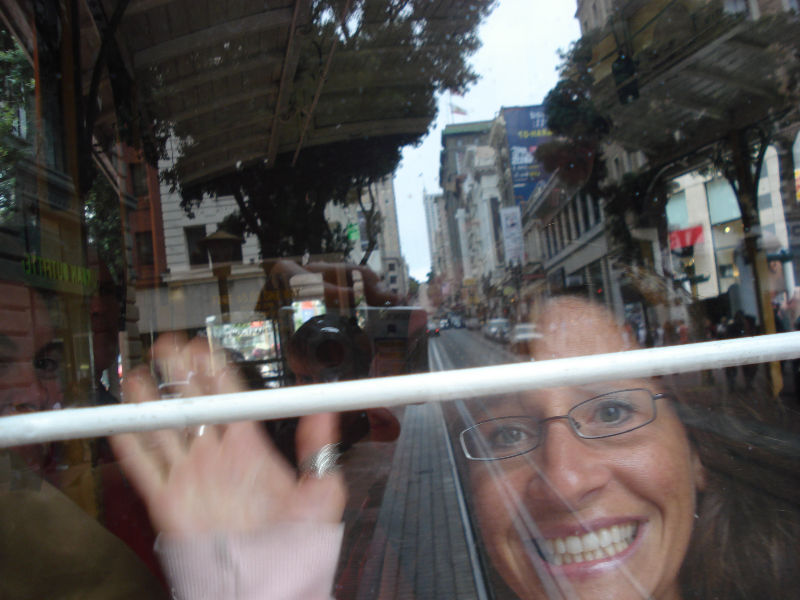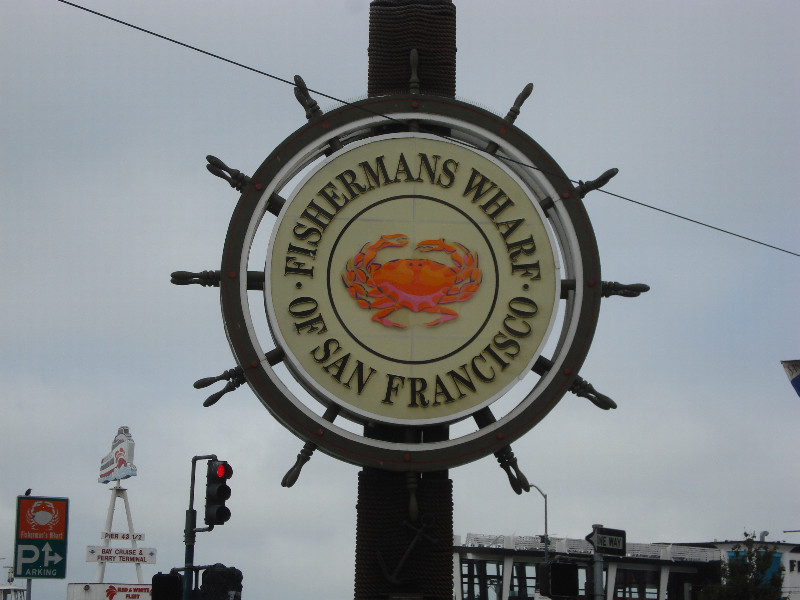 We then spent a pleasant evening wondering around and having a few wobbly pops in the bars on the seafront. One in particular had a live act of a guy singing with an accoustic guitar and he was excellent. I even bought a copy of his CD and it still sounds good now that I'm home - a rare occurance! His name is Paul Hayward and the music is a bit like Marc Cohn.
Day 12: San Francisco
Today is a rest day and we were planning on heading out to Alcatraz but unfortunately they are booked up 2 weeks in advance, so we were unable to do that. Instead we spent the morning bumbling through the shops and then in the afternoon we headed out to see the Golden Gate Bridge. At least that was the intention..... the weather had other plans!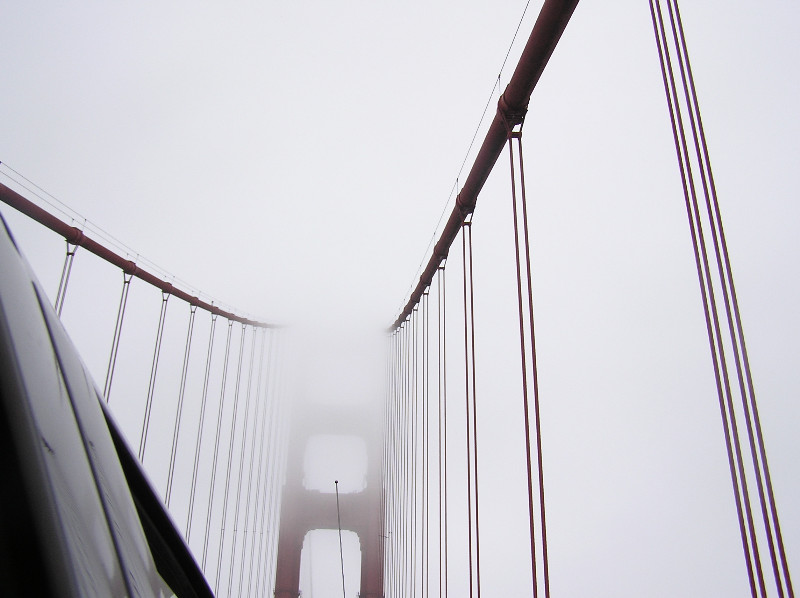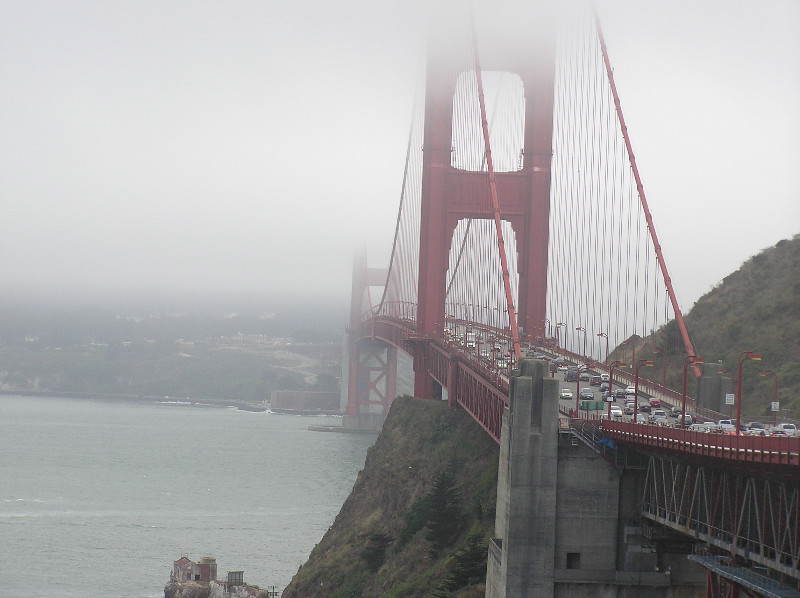 We could just make out Alcatraz through the clouds so had to find other things to take pictures of..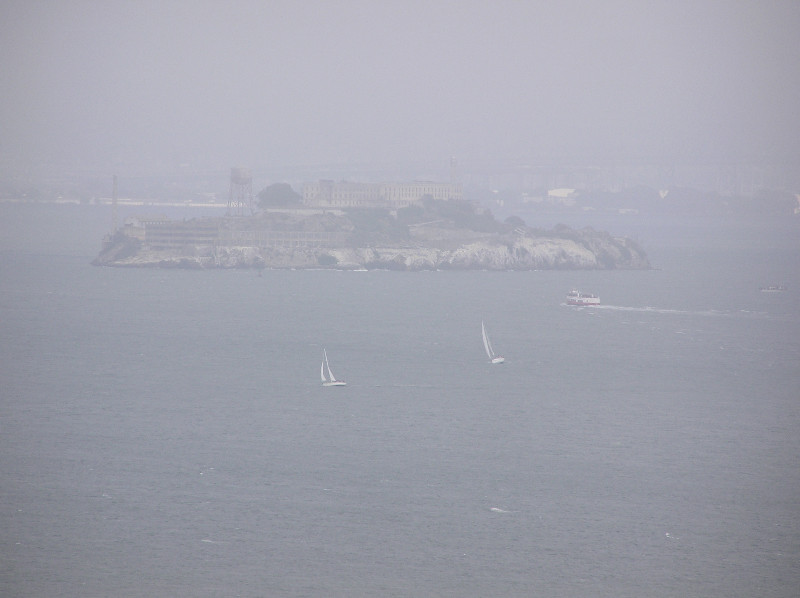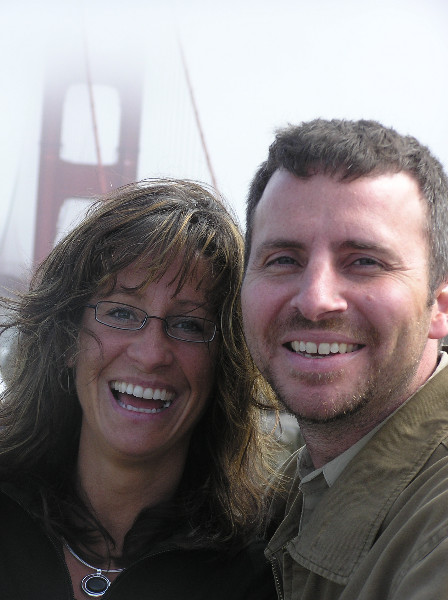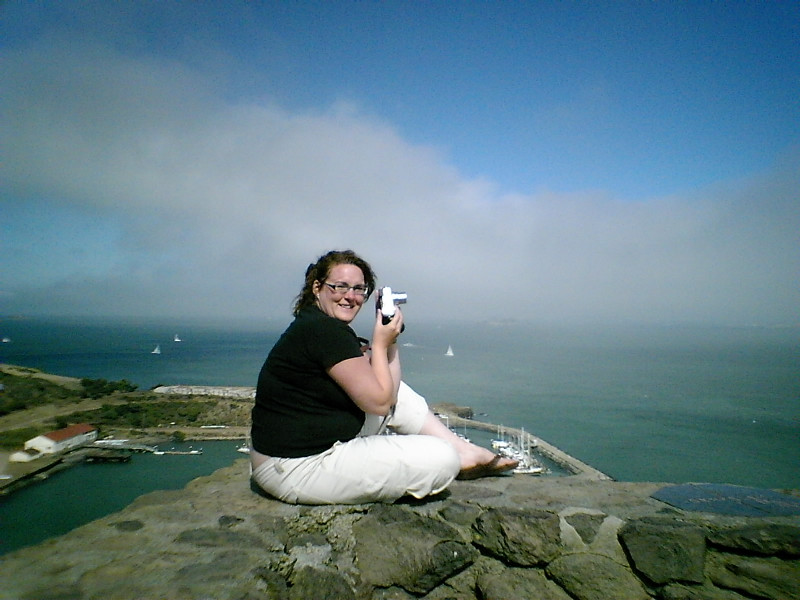 After viewing the bridge we decided to head back into town and drive down the famous Lombard street in San Francisco that is amazingly steep. Hopefully these pictures do some justice to it.